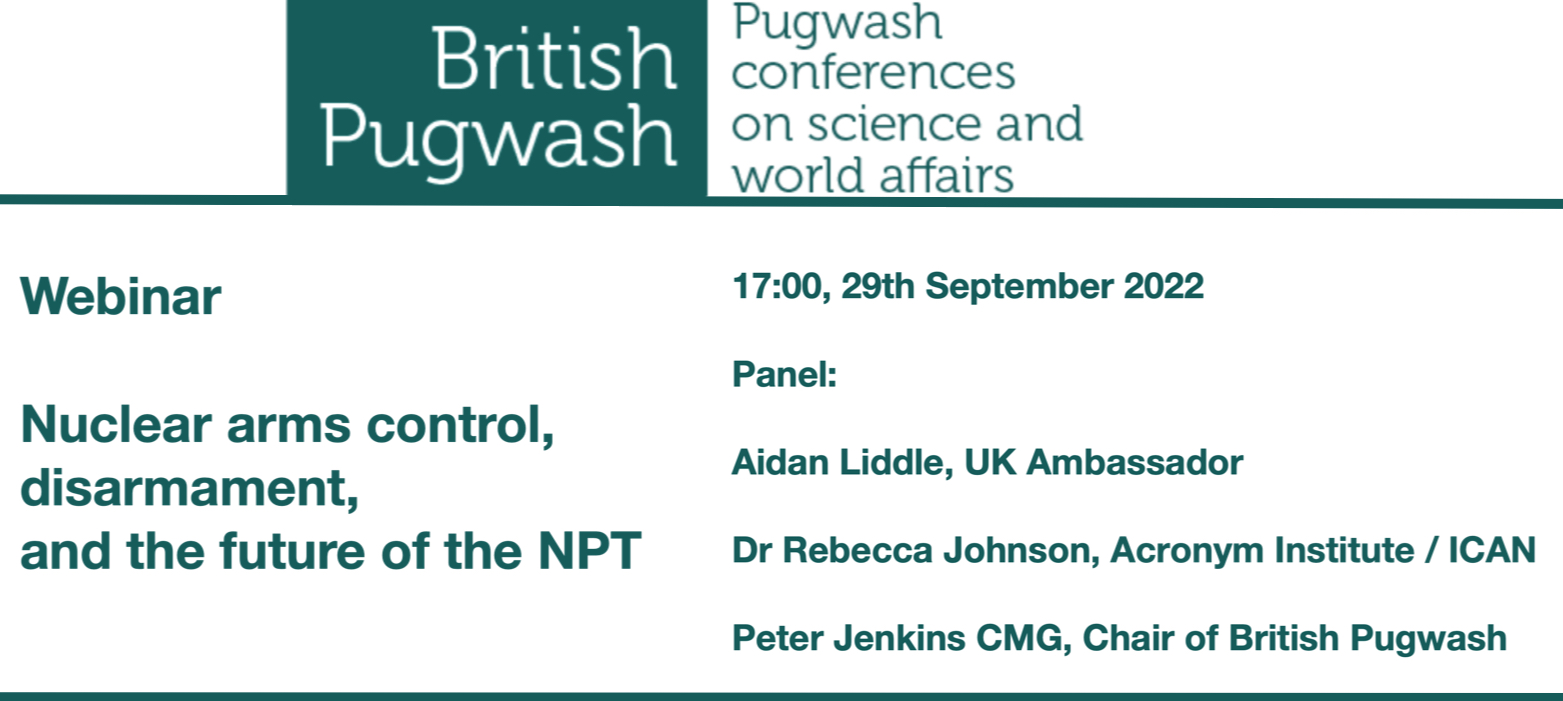 Join British Pugwash for our latest webinar on 29th September at 17:00.
Aidan Liddle and Dr Rebecca Johnson will be speaking on the current challenges involving nuclear arms control and disarmament. Chairing the meeting is Peter Jenkins, Chair of British Pugwash.
You will have the opportunity to pose questions to our expert panel.
British Pugwash members can sign up via their email invite to receive a zoom link for the webinar.
If you are a member and would like to be invited to this event, please email: office@britishpugwash.org
Bios:
Aidan Liddle, Ambassador and Permanent Representative of the United Kingdom to the Conference on Disarmament.
Aidan joined the Foreign & Commonwealth Office in 2003 (now the Foreign, Commonwealth and Development Office). During the course of his career he has served as Deputy Head of Mission at the British Embassy in Stockholm; Deputy Head of the EU Internal Department, Head of the Southern Africa Section and Private Secretary to the Permanent Under Secretary in London; Head of Press and Public Affairs at the British High Commission in Islamabad; and attaché for consumer affairs at the UK's Mission to the EU in Brussels, during the UK's Presidency of the EU in 2005. He has been in his current post since 2018.
@AidanLiddle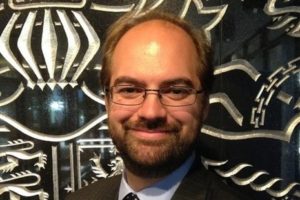 Dr Rebecca Johnson, Acronym Institute and ICAN.
Rebecca has specialised in nuclear technologies, humanitarian security agreements and disarmament verification since the 1980s, including Greenham Common, Aldermaston, the NPT, CTBT and TPNW. She holds a PhD from LSE in multilateral arms control, and her publications include books, chapters, articles and Disarmament Diplomacy (1996-2009).
@GreenRebJohnson