Ways to get involved with Student / Young Pugwash UK: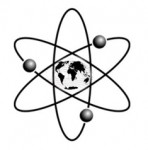 Read our About page – here
Become a Campus Coordinator – below
Join our e-newsletter list – here
Contact our local societies / representatives – here
Publish ideas and research – here
We would love to hear from you. Please send any enquiries to syp@britishpugwash.org
NB. Students and young people are eligible for free membership of British Pugwash (here)
---
---
---
Campus Coordinators
British Pugwash is the UK arm of the Pugwash Conferences on Science and World Affairs.
We use the best social and natural science expertise to inform the government and the public about issues relating to Weapons of Mass Destruction – especially nuclear weapons – issues of war and peace, the environment and the social responsibility of scientists.
We have a network of student societies around the UK that promote and participate in our work, called 'Student / Young Pugwash UK'.
In the areas where we do not have established groups, we would like to appoint 'Campus Coordinators', who will be responsible for Pugwash activity at their university and act as a point of liaison between British Pugwash and the student body.
What are the benefits?
Free attendance at the annual Student / Young Pugwash (SYP) UK conference.
Opportunities to attend International Pugwash events, such as the ISODARCO winter course in Italy (see here) and the biennial International Pugwash conference (last one was in Kazakhstan – here).
Access to British Pugwash's network of experts from the fields of science and policymaking.
Regular updates about relevant events, research and jobs.
Invitation to participate in other SYP activities, such as blog-writing contests (with prizes!)
What are the obligations?
You must seek to organise at least one event (eg. seminar, debate etc.) per academic year, on a British Pugwash theme .
You must sign The Student Pugwash Oath (here)
You must actively promote the annual SYP UK conference to all Faculties at your university.
How to apply?
Please complete a short questionnaire here.
Your application will be considered by the British Pugwash Executive Committee. You may be invited to conduct a quick Skype interview.
If you have any questions, please direct them to SYP Coordinator (Andrew Gibson) via syp@britishpugwash.org