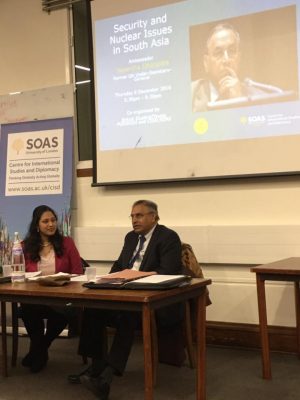 NB. Audio from the event can be found here.
On 8th December Jayantha Dhanapala, the President of Pugwash and former Under-Secretary-General of the UN, spoke to students at SOAS about nuclear issues in South Asia. He covered the relationships between nuclear-armed states like India, China and Pakistan but also how non-nuclear states perceive and interact with these powers.
This fantastic event was jointly organised by SOAS Pugwash and SOAS's Centre for International Studies and Diplomacy, whose members introduced and chaired the session.
Thanks to everyone involved!