Student/Young Pugwash (SYP) UK has appointed a new Executive Board. The Board will provide strategic leadership and coordinate the activities of SYP UK members and affiliated groups across the country.
Members of the Executive Board are:
---
Emily Faux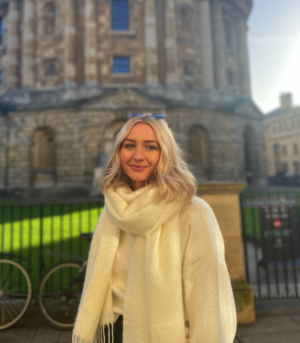 Emily is a PhD candidate at Newcastle University, researching the intersection between nuclear weapons and popular culture. She has an MA in Political Communication and a BA in International Relations from the University of Leeds. Emily is a mentee of the EU's next generation initiative: Young Women in Non-proliferation and Disarmament. She has presented her research at the European International Studies Association conference (Greece) and the Popular Culture and World Politics conference (Germany), among others. LI / TW
---
Harry Spencer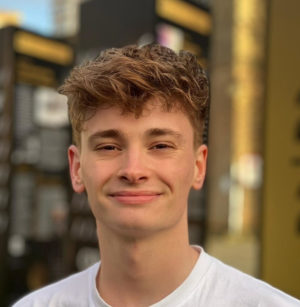 Harry is a postgraduate scholar at the University of Birmingham, currently completing a masters in International Relations. A graduate of Politics and International relations from the University of Leicester, Harry's research focuses on nuclear strategic theory, emerging technologies, and missile defence. His recent work includes the publication of an in-depth study into the effectiveness of the current generation of missile defence systems with British Pugwash and the publication of a report into the Cyber-Nuclear Risk Reduction with UNIDIR. LI / TW
---
Ludovica Castelli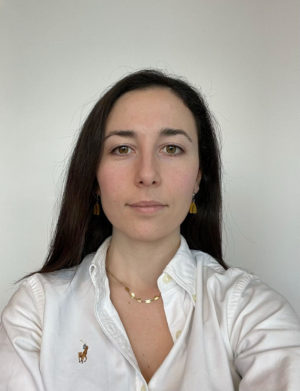 Ludovica is a Doctoral Researcher at the University of Leicester within the ERC-funded project 'The Third Nuclear Age'. Within the project, and under the supervision of Prof. Andrew J. Futter, she investigates the Nuclear Domino Theory and its ontological assumptions, in particular in its application to the Middle East. Ludovica previously worked as Policy Analyst at Centro Studi Internazionali (Ce.S.I.), in Rome, until August 2020 and as Research Assistant at the George C. Marshall Center in Garmisch-Partenkirchen until November 2020. Ludovica holds a Master's degree in European and International Studies from the University of Trento – MEIS – and a BA in International Economics from Ca' Foscari University of Venice.
LI
/
TW
---
Shane Ward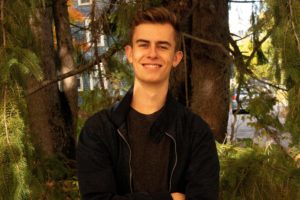 Shane is a Project Manager at the European-American Business Organization in New York City. Originally from the UK, Shane's focus is on the security relationship between the US and Europe. Part of BASIC's Emerging Voices Network, he also sits on the International Student/Young Pugwash (ISYP) Executive Board and the board of Student Pugwash USA. In these capacities, he has drawn on international experience to plan and lead Track II and cross-cultural dialogue centered around nonproliferation, deterrence, and climate change. A former intern with the Center for Arms Control and Nonproliferation, Shane has been published in the Bulletin of the Atomic Scientists, Nukes of Hazard, and The Organization for World Peace and spoken at CSIS PONI on issues including the US-UK security relationship and NATO. He holds a BA in Politics from Bates College.
LI
//
TW
---
Alice Spilman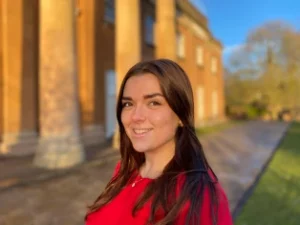 Alice is a PhD candidate at the University of Birmingham and a Policy Fellow at the British American Security Information Council (BASIC). Her thesis research focuses on normative ideas and discourse around nuclear weapons, and in particular looks at the concept of nuclear responsibility. At BASIC, Alice has been a part of the Programme on Nuclear Responsibilities since 2019. She has co-facilitated a number of Track 2 and Track 1.5 dialogues and co-authored the recently published Nuclear Responsibilities Toolkit. LI / TW
---
Orlanda Gill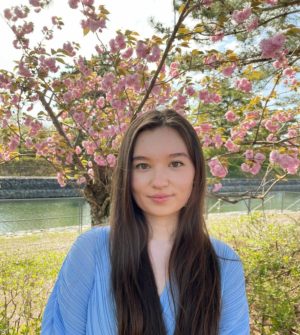 Orlanda is passionate about AI, cyber, as well as the intersection of technology and East Asia. Therefore, her recent research has focused on contextualising the use, attitudes, and development of these certain technologies with regards to China. In addition, she has written and presented on the technologies themselves and continues to believe this is important regardless of regional focus. Predominantly, she has worked with non-profit groups and governmental departments such as the Ministry of Defence. She holds a BA Politics from Warwick University and a MA in National Security Studies from King's College London.
LI
/
TW
---
Andrew Gibson
Andrew is the Secretary of British Pugwash, with responsibility for administration, communications, project support, bid-writing, and events. As a leading member of SYP UK, he has co-organised several SYP UK Annual Conferences and initiated SYP UK's Project on Ethical Science (here). In 2017, Andrew presented his research on fake news and disinformation vis-à-vis Weapons of Mass Destruction at the International SYP Conference in Astana, Kazakhstan. Andrew has worked on a number of British Pugwash research projects, such as its work on public attitudes to 'no first use' and the recent British Pugwash paper on the impacts of climate change on nuclear weapons infrastructure. LI / TW
---
Dr Salma Shaheen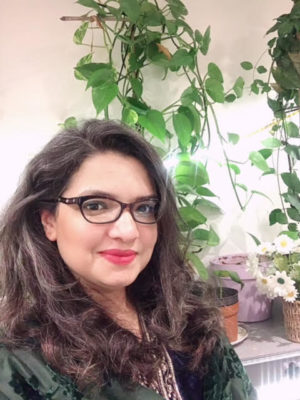 Dr Salma Shaheen is a London-based independent academic analyst who specialises in nuclear command and control and is author of Nuclear Command and Control Norms. Her areas of research include but are not limited to impact of disruptive technologies, international security norms & deterrence, and strategic impact of climate change and strategic communications. She regularly contributes to national and international newspapers and magazines. Dr Shaheen has been teaching at King's College London for last three years. Prior to starting her PhD at King's, she worked as Assistant Director (research) at Arms Control and Disarmament Affairs directorate, Strategic Plans Division. LI / TW
---
Profiles to follow for:
Runbei Cheng, University of Oxford
Dr Jana Wattenberg, Aberystwyth University
---
Get in touch!
To contact the SYP UK Executive Board, please do so via syp@britishpugwash.org