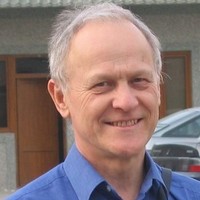 This British Pugwash talk covered the history, science and ethics of radioactive waste management in the UK.
Our guest speaker was Dr Ian Crossland, a specialist with more than 50 years' experience of the nuclear industry (here).
Date / Time: Tues 15th Dec, 17:30 – 19:00 GMT
---
Abstract:
The UK has a small mountain of radioactive waste that is stored at many locations around the country. This is the legacy of almost 100 years' exploitation of nuclear technology in research, medicine, weapons and electricity production.
Some of this waste will remain dangerous for millennia. Even if we were to stop producing it, the legacy of past years would still need to be safely managed to prevent its being a danger to the public. 
But what to do? Do we continue to store it and, by so doing, pass on the burden of care to future generations? Or do we seek a permanent solution and thereby honour both intergenerational equity and the "polluter pays" maxim?
The talk outlines the fundamental science that underpins geological disposal, the development, over the past half-century, of UK radioactive waste management policy, the several failed attempts to implement geological disposal, and the current campaign to find and implement a permanent solution.