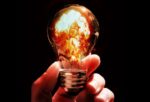 Student/Young Pugwash UK's Project on Ethical Science held two events in June 2021.
—
Ethical Careers in STEM (June 9th)
A virtual careers event exploring different opportunities available to STEM graduates. The panellists, from the civil service, the third sector and industry, explored the ethical considerations that have guided their own careers and provide advice for STEM students and recent graduates on how to pursue ethically-minded careers in science and technology. Speakers include James Wood (Science and Engineering Civil Service Fast Stream) and Laura Nolan (former Google).
—
Bioethics outside the box: structures, systems, societies (June 14th) 
This virtual 'brownbag lunch' event examined social, structural and systemic issues relating to bio- and medical technology and practices. We were joined by two incredible speakers: Lalitha Sundaram, Research Associate at the Centre for the Study of Existential Risk and Dr David Lawrence, Research Fellow in Biomedicine, Self and Society at the University of Edinburgh.